For over 25 years Vergomma srl has been producing components, gaskets and custom-made parts for the industrial sector. Originally established as a gasket shearing workshop for the taps and fittings sector, the company expanded its production and explored other markets, such as the household, valve manufacturing, construction, mechanic, thermoelectric, oenological and naval sectors. The great variety of articles produced and materials processed provide for application in many industrial contexts. Vergomma's range of products and processing methods includes shearing, die cutting and blade cutting of rubbers, foams, fibers, metals and other technical materials, rubber and thermoplastic molding also with designing and production of the molds required, article packaging and fixing kits with metallic small parts, O-rings and more.
Tailored products based on customers' drawings are one of Vergomma's greatest strenghts. The company stands by the client along the entire planning and design stage right from the original idea or project. Our technical department and mechanic workshop supervise the initial projects, also by creating samples and pilot molds to prevent possible issues and identify improvements, to deliver a state-of-the-art finished product.
As a 100% Made in Italy business, Vergomma manufactures its items on the national territory only. The Made in Italy denomination is a guarantee of first-rate quality and care for details, not simply when it comes to our product range and processing, but also in production management and customer service.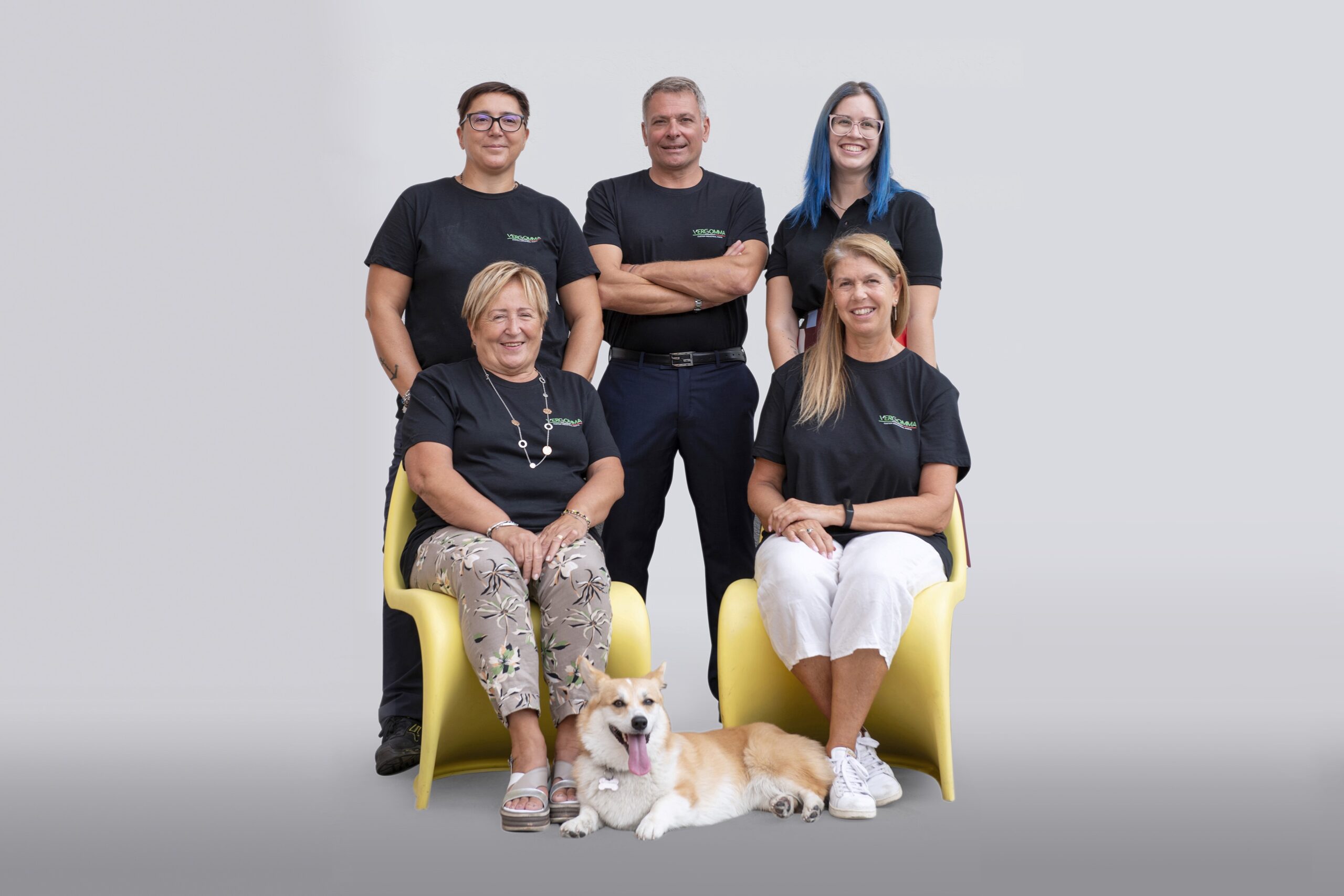 Established in 1994 by Davide Isotta, Raffaella Selmo and Tersilla Scalabrini, the company has grown steadily from a small workshop to an industrial reality and keeps flourishing.
In the last few years Vergomma welcomed a new management generation, with Mara Isotta and Giada Tosoni, the founders' daughters that have now key roles within the organization to guarantee continuity and upgrade the firm with new digitalization processes oriented toward a 4.0 industry. The "all-female" company property collaborates with professional experts for technical and strategical advice, such as Stefano Martina, agent and sales representative with an extended experience in the component sector, who supports Vergomma with commercial strategies to promote its growth and expansion.