Ecological counterweights
Ecological counterweights require a specific process patented by Vergomma, conceived to replace the old counterweight for kitchen hoses made in lead. It provides for various packaging options with customized flat gaskets. The counterweights are fit for kitchen hoses with a 10, 12, 14 diameter, with the possibility to add an adapter for smaller sizes. Two different weights available: 220 g and 420 g.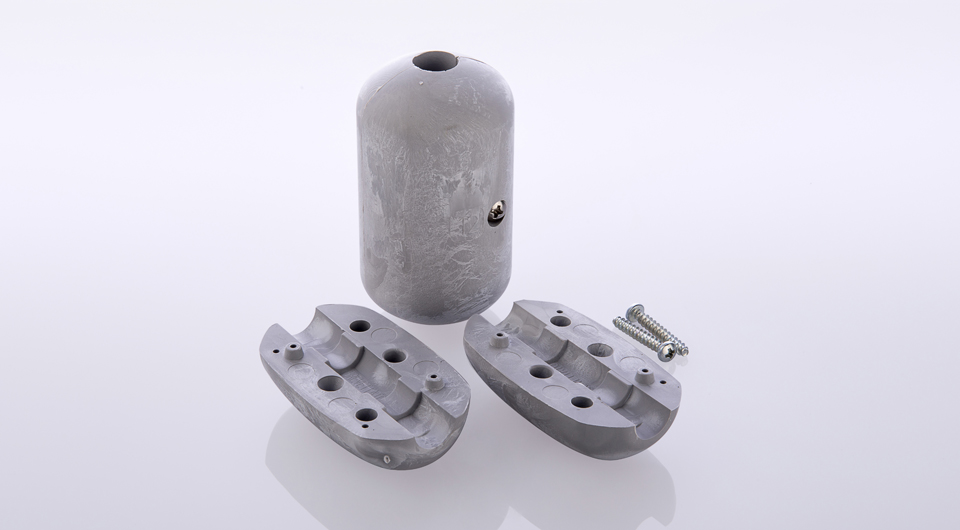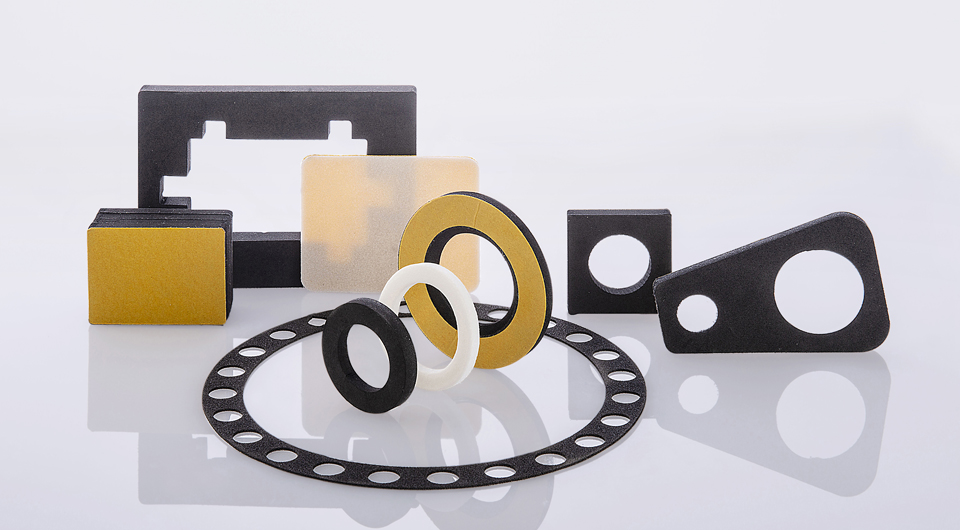 Foams – rubbers and plastics
Foam rubber can be open cell, semi-closed or closed; it features outstanding compression capacity, elastic return, softness and mechanic resistance…
Rubbers and premium sheets
Compact rubber is one of the most common components used for sealing gaskets, as a very dense, hard to compress, elastic and waterproof material…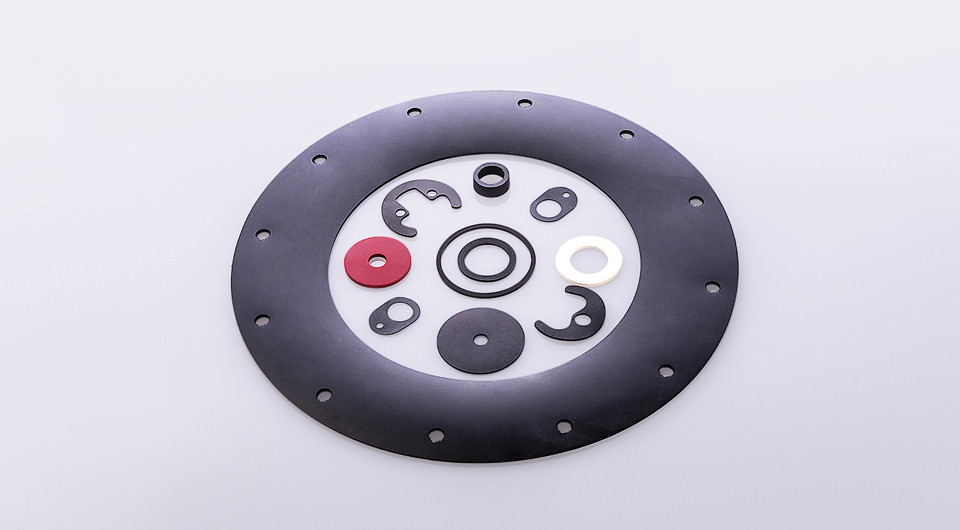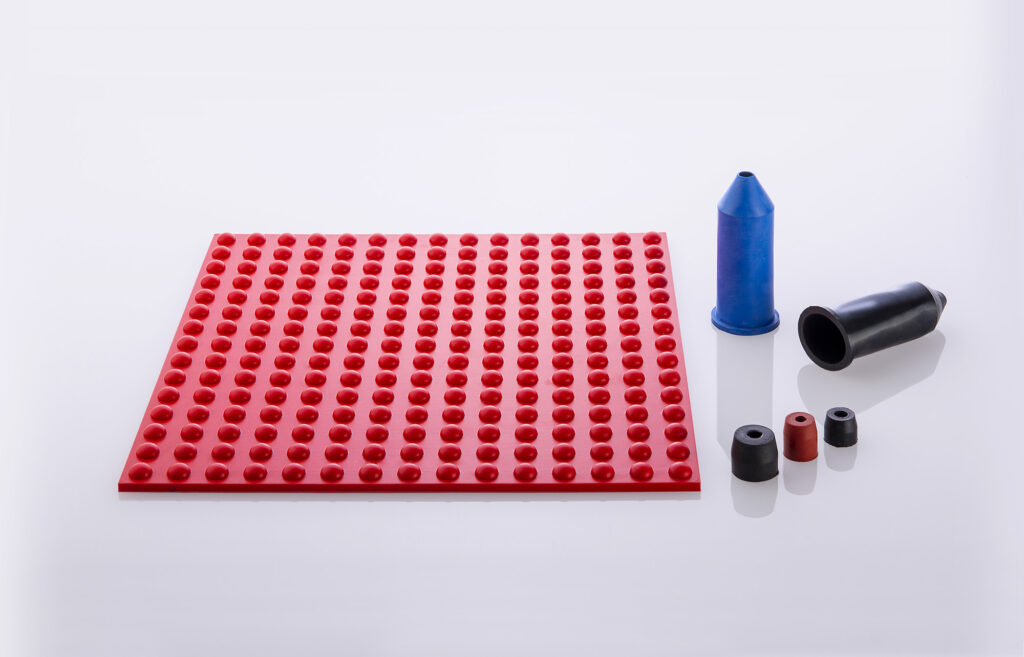 EPDM
NBR
SBR
GOMMA NATURALE
VITON
SILICONE
HYPALON
Insulating and elastic membranes
Breathable or waterproofing technical fabric membranes of every form and dimension. Conceived for insulation and waterproofing applications in the building sector, these materials are now exploited also in other sectors for different uses. The sanitary sector, for example, requires precut membranes for bathroom walls combined to protection boxes of built-in shower units. They can be made entirely in technical membrane, or with an inner elastic area to enhance sealing.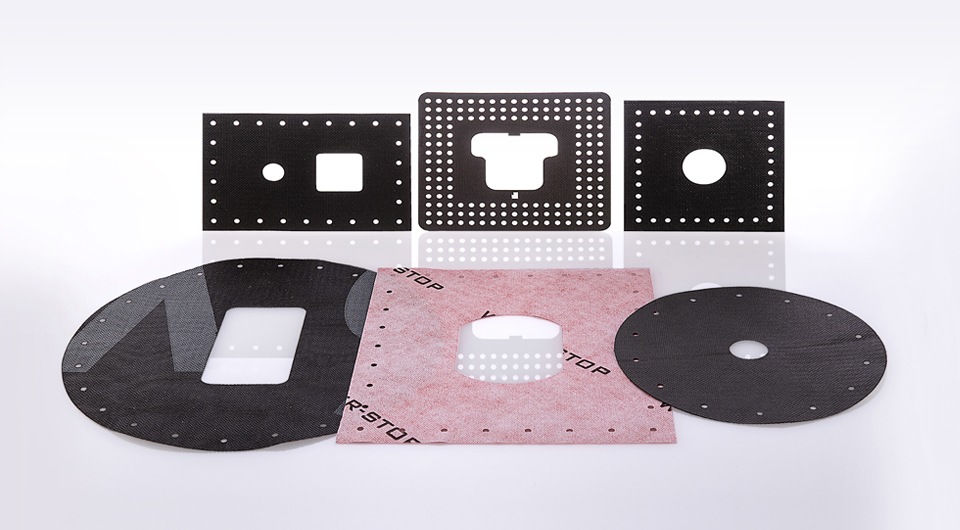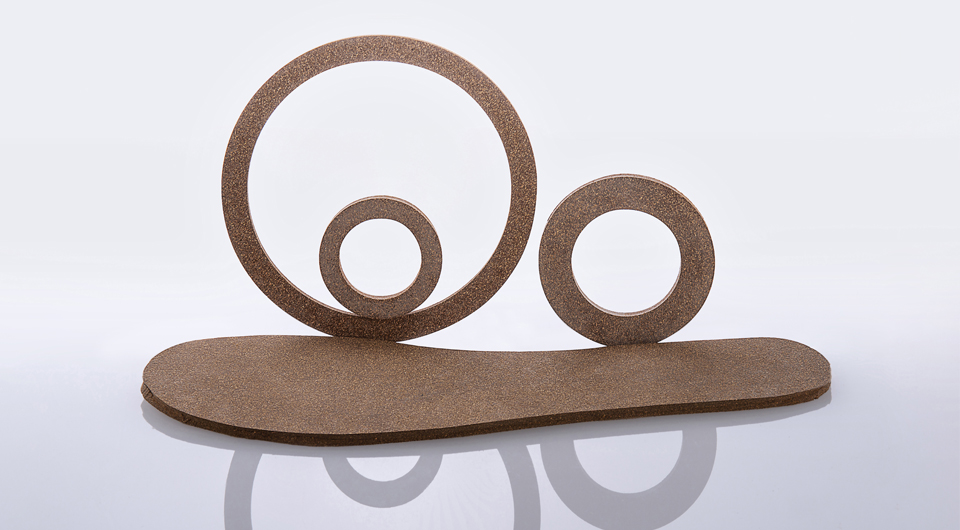 Cork and other technical meterials
CORK – Compound consisting of cork grains and synthetic rubber featuring great resistance to several kinds of fluids, with a high compression grade and elastic recovery, as well as acoustic insulation.
FLEXOID – Technical material based on cellulosic fibers highly resistant to heat and oils; it is particularly indicated for sealing of motor gaskets and mechanical tools in general.
LEFAFLEX – Bonded leather with a very low environmental impact.
Fibers include a variety of materials consisting of cellulose fiber blended with adhesives or elastomers, and they feature great physical and mechanical properties…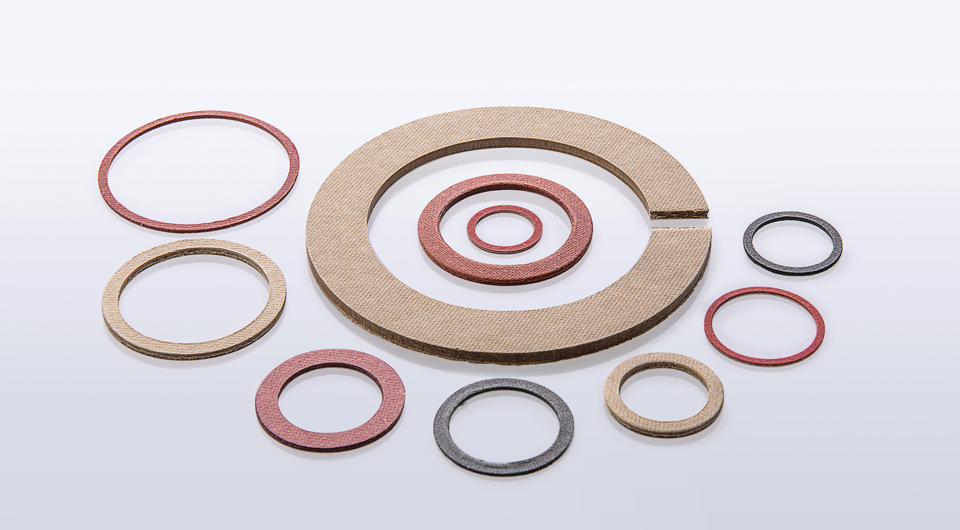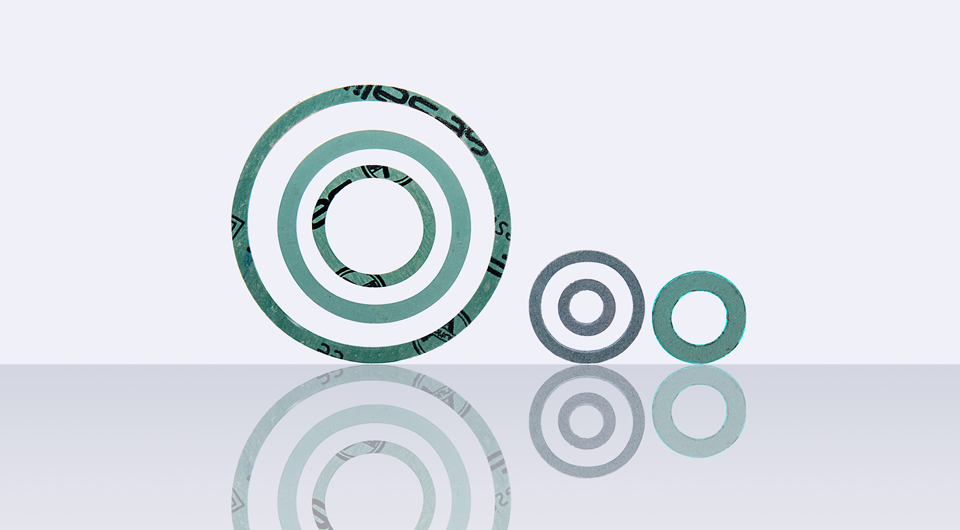 This is a special type of fiber, generally used in the taps and fittings and heating sector for its top-notch sealing capacity for water and fumes. It features many subcategories with different grades of resistance to heat and substances.
Availability of standard dimensions for both the sanitary sector and gaskets based on drawings.
Available in bulks or packed
Classic metal flanges or rubber/fiber flanges
NUTS
TIE-RODS
Available materials: GALVANIZED IRON, BRASS, STAINLESS STEEL AND SPECIFIC TREATMENTS

Available in bulks or packed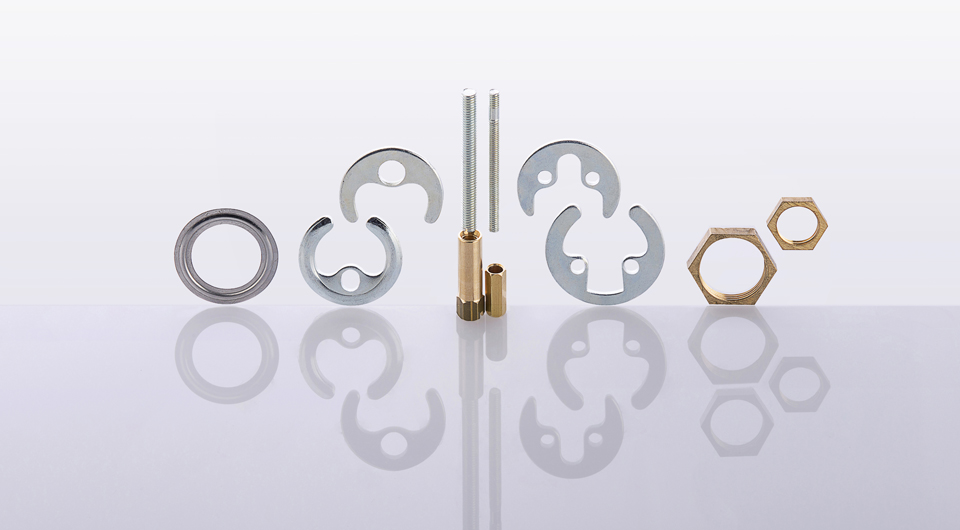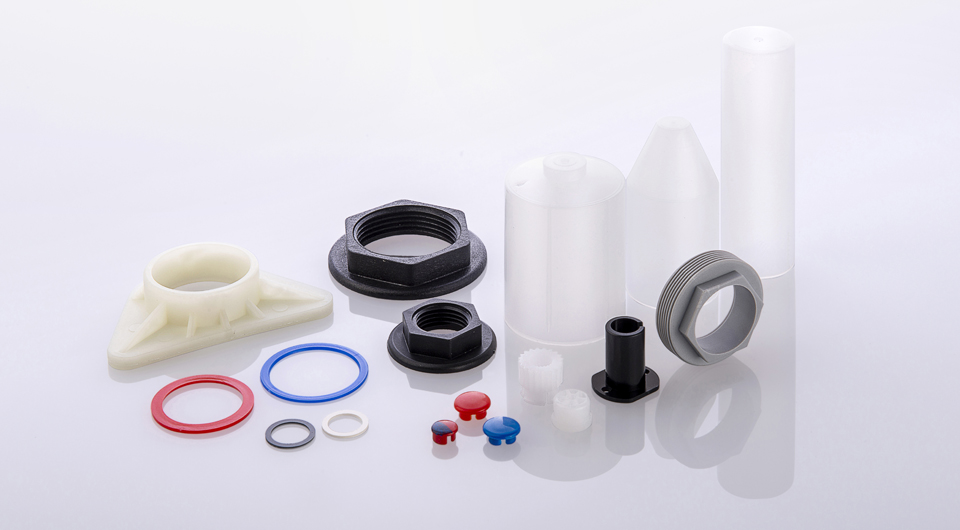 Printed or cut based on the type of material…
PTFE is one of the most thermo-stable materials with great resistance to high and low temperatures; it features good thermal insulation and a low friction coefficient. It is also resistant to external agents, and its scarce compression properties make it the ideal material for gaskets. Available white or black, polished or textured. Bars with different diameters available on request.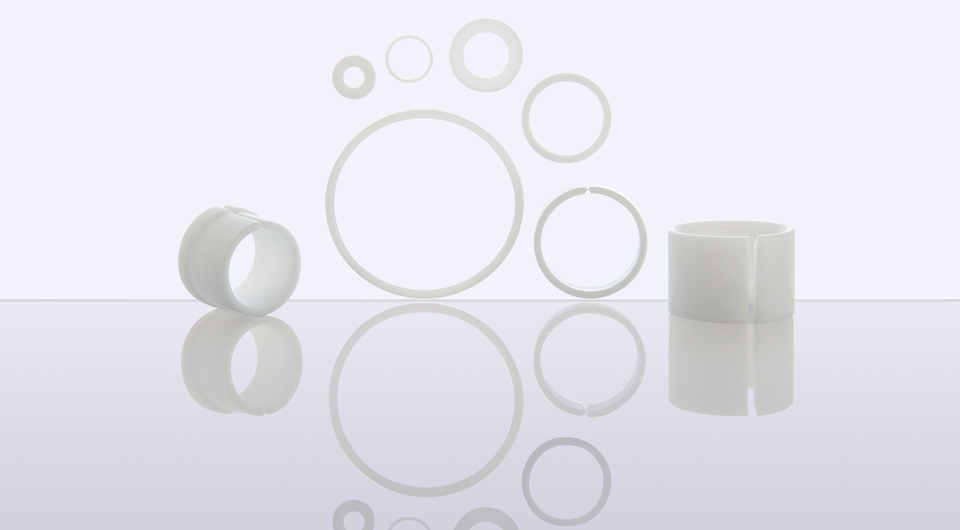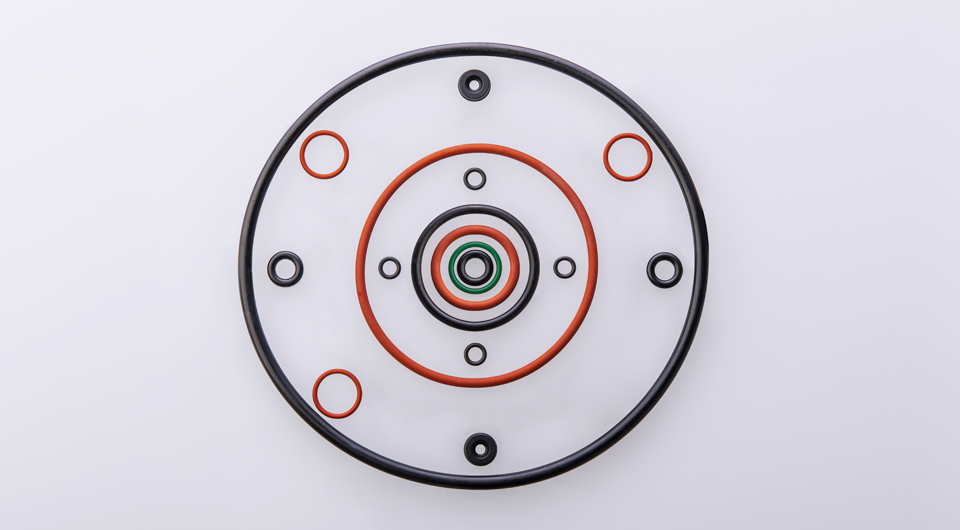 Available in standard sizes and various compounds:
NBR
EPDM
SILICON
VITON

Certified compounds available on request
DIN-COMPLIANT SCREWS, NUTS, WASHERS, ELASTIC RINGS, PINS, GRAINS AND STAINLESS-STEEL THREADED BARS
CUSTOM-MADE ITEMS
ANCHOR SCREWS FOR MEDIUM-HEAVY-LIGHT FIXING

Available in bulks or packed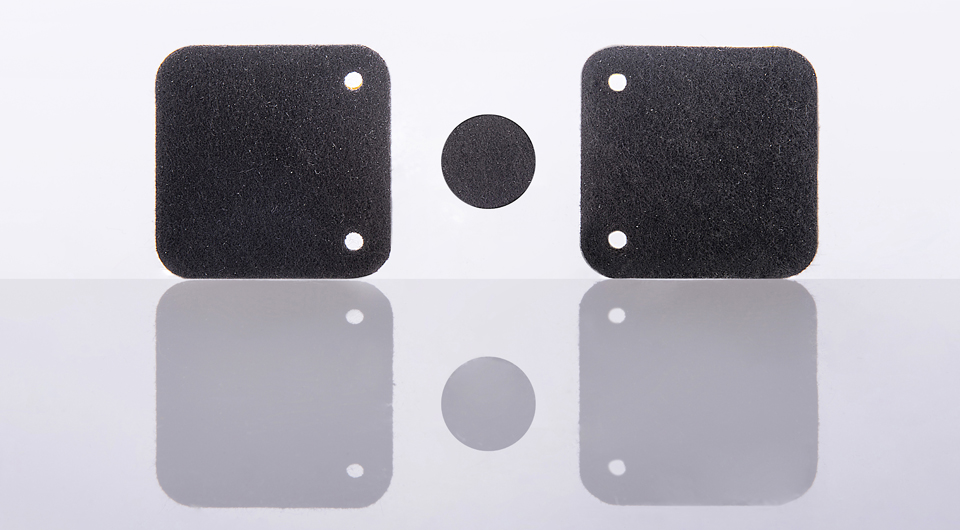 Felt and velvet
Materials used for design items and special wrappings.
Materiali utilizzati per articoli di design e per imballi speciali.